Recently, Jack has been suffering with dry patches on his skin. It seemed almost like eczema which I had as a child but the doctor said it wasn't. Nevertheless, I remembered Nicola mentioning how Oilatum had really helped Paige's skin and having also met the team behind Oilatum at Britmums last year, I resolved to try some.
Trying to ease some of Jack's obvious discomfort, I was pleased to be offered the chance to review the Oilatum Daily Junior Lotion. A new product to the Oilatum range, the lotion is suitable for babies and children and is formulated to moisturise and rehydrate the skin. It advises to use it regularly, perhaps even everyday.
We have been using this on Jack for a while now, every time he has a shower or bath, we apply this afterwards. The lotion is as a lotion normally is although probably not as thick and creamy as an adult body lotion would be.
How are we getting on? Well, we have certainly seen a small improvement in his dry skin. Whilst not greatly improved, I am sure with continued use of this product we will see great results!
Have you ever used any Oilatum products?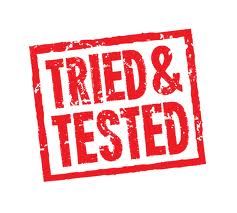 Item sent for the purpose of review